your posts
Flatness
By Shama Khanna et al

,

4 July 2013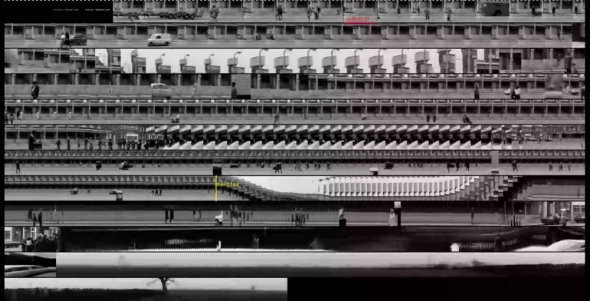 "It is the flattest and the dullest parts that in the end have the most life."
Robert Bresson
Flatness is a research term used to explore various developments in screen-based immaterial art and culture. Over the last thirty years, alongside the rise of post-Fordist flexible working blurring the division between work and social time, previously distinct fields of publishing, visual art and moving image and the computer industry have begun to converge on the internet. flatness.eu invites contributions from writers, artists and technologists to interact with and speculate on the possibilities and limitations of this (relatively) new creative site and space for viewing.
flatness.eu extends from 'Flatness: Cinema after the Internet', a screening programme curated for the International Short Film Festival Oberhausen in Germany in May 2013. The theme explored our relationship to the screens around us proposing that, with the digitisation and individualisation of work and culture, social experience has been flattened. The programme looked at how artists respond to, or incorporate this technologically defined paradigm shift into their work.
Returning from the cinema to the small screen, many of the artworks and articles on the homepage relate directly to each of the eight festival screenings, of which three were guest-curated by artists Ed Atkins, Anthea Hamilton and Oliver Laric. New work by Gil Leung (Falling Into or Against, 2013), Robert M Ochshorn (Chewing and Chewing Time, 2013) and Jason Dungan (Flows, 2013), a tease by Ed Atkins and versions of Anthea Hamilton and Oliver Laric's full screenings are available to watch on the website. Elsewhere, curator Benjamin Fallon responds to works by Richard Serra, Harun Farocki and John Smith in the Animated Human screening, musing on the connection with current self-reflexive discourse of overworked cultural workers (also see Jan Verwoert's text 'Use Me Up' (2007) from 'The Showroom Talks', 2007). Taking a more practical approach, 'The Manual Labours Manual' by Sophie Hope & Jenny Richards similarly documents the effects and affects of immaterial labour on our bodies.  
In 'Learning from IKEA: Flatness Unpacked' Pil & Galia Kollectiv offer an insight into the success of the global furniture brand, 'reducing the ideals of modernism into a flat image, a simulation, and selling it back as a commodity'. Isobel Harbison's text 'After Earth' interprets our bemused relationship with the internet through artist Hito Steyerl's theories on the viral economy of the 'poor image'. Writing with reference to the flattened-out time in Chewing, 2013 by computer practitioner Robert M Ochshorn, and John Smith's Girl Chewing Gum, 1976 (from which it derives), Anthony Iles compares the viewing experience to the radical contingency of high-frequency financial trading 'autonomised from human sense perception'.
The website will be updated regularly, with forthcoming contributions by; Mercedes Bunz, bqpx1138, Jason Dungan, Nicholas Hatfull, Tom Richards, Dubravka Sekulic, Sarah Todd and Jonathan P Watts.
flatness.eu also serves as an archive of my other current and previous curatorial projects, perhaps offering a route to Flatness. The 'Narcissus Trance' and 'Brief Habits' exhibition and event programmes in particular feature artworks which engage with the idea of art as a technical language resounding in the world. In Mark Fisher's catalogue essay 'Misreading Narcissus' he recalls Marshall McLuhan's warning about the numbing effects of our dependence on electronic media. The fast-paced, year-long 'Brief Habits' programme could be seen as a proto-website, alternating the use of the gallery space from a kunsthalle, publishing press, meeting room, performance space and monthly cinema.
Please subscribe for updates about new writing and artworks added to the site.
Following the launch of flatness.eu at the start of July 2013, I will collaborate with AND Publishing to produce a hard copy of the website, to see which lasts longer.
Please email me with any questions or queries about the work on this site.
All texts, works and images are licensed under a Creative Commons Attribution-NonCommercial-NoDerivs 3.0 Unported License.
Many thanks to all the contributors, i-n-t-e-l-l-i-g-e-n-t-s-i-a web design and to Konstfack University College of Arts, Crafts and Design, Stockholm and Oberhausen Short Film Festival for their generous support.
July 2013
* Forthcoming contributions by;
Mercedes Bunz
bqpx1138
Jason Dungan
Nicholas Hatfull
Tom Richards
Dubravka Sekulic
Sarah Todd
Jonathan P Watts