articles
Toy Resurrection Story
By Jörg Koch

,

10 April 2000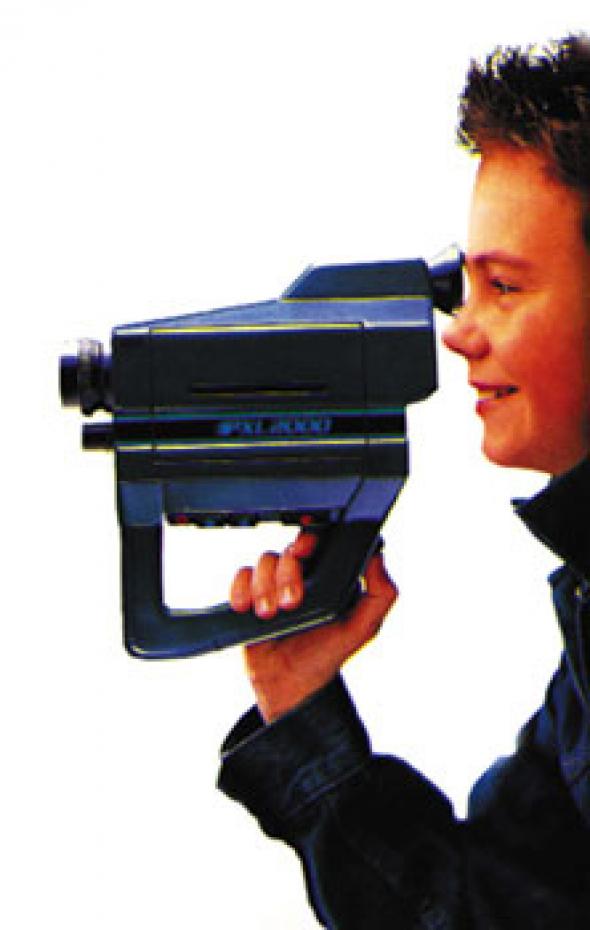 Jörg Koch on the PXL-2000
"Pixelvision is an aberrant art form, underscored by the fact that since the cameras wear out quickly, and are no longer being manufactured, it holds within itself authorized obsolescence. Each time an artist uses a PXL-2000, the whole form edges closer to extinction." (Eric Saks)
Fisher-Technic introduced a lightweight plastic video camera in the late 80s which was marketed to America's vid-kids as a toy camcorder with which to make their own home movies. Retailing for around $100, Fisher-Technic's take on 'My first Camera' did not capture the hearts of the kids: too low-tech to be likeable. The camera disappeared from shop shelves as suddenly as it had arrived on them, condemned as a total flop.
And today? The camera has begun to enjoy a renaissance, thriving as it does on the fringes of the American independent film scene, as directors keenly experiment with its visual trademark. Once in a while Ebay lists a PXL-2000 with a starting bid of around $500; at the peak of the PXL-2000 hype a few years ago, MTV was so desperate for a functioning camera that they were willing to throw $5000 at the seller.
The unique sex appeal of this plastic toy camcorder powered by six AA batteries is found in its simplicity, its fucked-up minimalism. James Wickstead, inventor of the PXL-2000 camera, developed a simple video recording system which he branded Pixelvision — implying the highly pixelated images the camera produces. The audio and black and white video signals are recorded at ultra-high-speed on a conventional chromium-oxide audio tape, one side lasting for five PXL video minutes. The film quality evokes memories of a black and white Super 8 film which has been marinated in dust for decades. "City streets became cubist daydreams," enthuses one fan remembering the camera. "No matter how poor the light, the camera lends a distinctively hazy, dream-like quality to almost everything it shoots, accentuated by a ghostly optical shimmer when anything passes too quickly across the screen. In contrast, the simple fixed-focus lens lets one get uncannily close to people or objects, miraculously registering both detail and depth. Even more strikingly, the images reveal an extraordinary sense of intimacy and spontaneity."
No surprise that video artists like Sadie Benning discovered that funky toy camera and video festivals are eager to showcase the rudimentary output of Fisher-Technic's toy cam PXL-2000. Lo-tech fanatics worship the camcorder whose magic results were memorably used in Richard Linklater's classic film Slacker. Apparently, the hype did not go unnoticed by Pixelvision inventor James Wickstead: rumours circulating on the Net suggest that he is busy upgrading the Pixelvision to full colour recording and plans to re-issue the PXL-2000. Oh well.
Jörg Koch <kochATffwd-berlin.de>
http://members.aol.com/sesow http://www.jm3.net/pxlhttp://elvis.rowan.edu/~cassidy/pixel/index.html