articles
Staying in to Play 3
By John Paul Bichard

,

16 October 2008
WHERE IT'S GOING Well style gurus, it's time to burn your nylon underpants, pack away your fake Jap T-shirts and buy some genuine Pacific Rim lifestyle. The Sony Playstation (PSX) hit the streets on the 29th September (RRP 5299, street price £270 or lower). The latest of the nexgen gaming consoles, it looks great, it feels great, dagnamit it is great (even though no games are bundled with it). Games range between S35 to S40 (pay no more). Must haves include: Jumping Flash (out now), Wipeout, Destruction Derby and Tekken (out soon) with stacks of imminent release from top developers.
WHERE IS IT GOING? The Sega Saturn was released a few days before our last issue went to print but nobody thought to let us know (ever had that feeling,,,,,?). Costs £399 (Street price £375) and includes the beat-em-up Virtua Fighter. Not as elegant as the PSX with it's accompanying Sony lifestyles and black CDs, nevertheless, the Saturn does have some great games including Daytona and Panzer Dragoon and there are some real classics on the way, in particular, Sega Rally and Virtua Fighter II. Also available are an MPEG movie player card, memory card, internet card, mouse, photo CD player, kitchen sink, in fact everything to turn your Saturn into a low grade PC type thingy in fact next year, Sega will be launching a chip for the PC to allow Saturn games to be played on your home computer.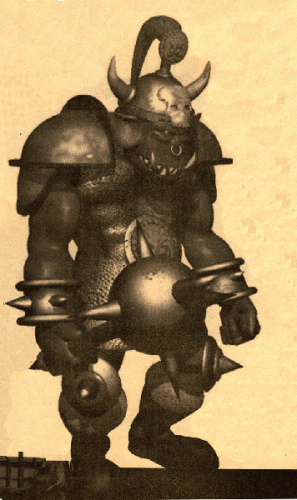 WHERE IT IS Of course if you have a decent PC, most of the great new 32-bit games will be available to you without having to buy either console but be warned that games developers are concentrating on Pentiums to run their games..........80386 PC's.........RIP.
WHERE IS IT? Calling all Maccies, I feel that I should offer you some straw of hope to clutch to in these times of PC global expansionism and Windows 95 mania, but I'm not............... actually, I am. Things are not quite as grim as they seem, several of the large software developers are actually releasing their (nearly) latest and best games for the Mac, check out Dark Forces, Discworld, Phantasmagoria, Full Throttle, Buried in Time, Skins Golf and of course Doom II. Hey things are really looking up at last, next they'll be bringing out CD Rom drives on Powerbooks.
REVIEWS
VIRTUAL POOL
Pool Sim - PC - Street price £29
- Interplay
Any game endorsed by Steve Davis has got to be seriously, mind-numbingly interesting and funnily enough, it is. Davis teams up with Ronnie O'Sullivan to endorse a no-frills, silky smooth pool simulator controlled by using your mouse as a pool cue (don't try doing this in the pool hall). It may not win a prize for slick graphics, but, in terms of animation (29 fps), playability and cushion-bounce, it really is a champion that you'll just keep on coming back to. Final words to Steve: "the balls feel real and in 3D, the whole thing is frighteningly realistic." Z Z Z Z Z Z Z Z Z.........
Feel Steve Davis' balls for under £30 - 89%

SKINS GOLF
"The Skins Game at Bighorn"
Golf Sim - PC/Mac-SP £27/£35
- Interplay
Take a different type of white ball, very small, some metal sticks with rubber handles, an awfully large expanse of desert - grassed and watered with the entire water resources of California, add a handful of men & women with no dress-sense, photograph, fiddle about on a computer for some time and hey presto, as if by magic, another golf sim appears and what a cracker it is. Skins golf is the first photo-based golf sim and although the graphics are a little iffy, it is highly playable and the gambling (skins) option adds to the tension.
Dodgy attire, the great outdoors and more balls - 85%
AL UNSER JR.
Arcade Racing - PC/Mac - SP £27/£35
- Mindscape
Only gets a mention for being the first driving game on the Mac. An adequate but dated polygon driving game that has been relegated to the lower ranks by the onslaught of a whole bunch of stunning PC driving games and sims. If you have a Mac and like racing games, consider it, if you have a PC, don't. 78%
TERMINAL VELOCITY
3D Blaster - PC - SP £20
- US Gold
If this game was produced in Russia, it would probably feature a cancer patient in a human canon ball simulator, but it wasn't and it isn't, instead, it features a very fit starfighter pilot in a very fit starfighter in a very fast arcade style 3D blast-em-up. Skim across 400,000 sq. miles of terrain on 9 alien planets + one alien spaceship, weave through underground passages causing "maximum damage" to the local residents and collect numerous power-ups on the way. Thin plot but with this much action, who needs one? The space-nerds answer to Magic Carpet.
Good, clean, honest annihilation 88%
BURIED IN TIME
Adventure - PC/Mac - SP £25
- US Gold
A complex and highly engaging time travel adventure spanning 7 epochs. Take on the role of Agent 5 in an attempt to uncover a conspiracy to alter the progress of time. A big, big, well scripted adventure (3 CDs worth) that really is tough, with plenty of clues to solve and Biochips to collect. Don't be put off by the over-dramatised intro, the game graphics are stupendous. This adventure will cause you many sleepless nights and could well make a lonely hermit of you. At last a game thatpacks Myst off to the retirement home. 91%
SPACE QUEST 6
Space adventure - PC - SP about £35
- Sierra
Forget your 3D worlds, pack up your wood, stone and chrome textures, blow away the atmospheric mists of time and slip into something a little more 2D and a whole lot funnier. Demoted to ships janitor and transported into downtown Dogshitville, you, as Roger Wilco, have to bungle your way through a highly amusing space adventure, encountering all sorts of absurd alien types on the way. If like myself, you missed the last nine years of Space Quests, then a compilation of the previous, 5 is available for £27 and -SQ 5 is being re-released for just £9.99. Oh yes, the title sequence is a classic in animated silliness.
Totally uncool but very funny 85%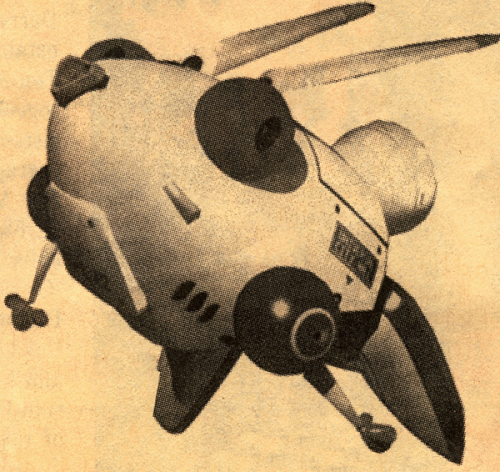 JUMPING FLASH
3D platformer - PlayStation -P £35
- Sony
Platform games been there, done it, read the book, seen the movie? Well not entirely. Jumping Flash is the best of a new breed of platformers that blow life into the original old PF shifting the view from side-on scrolling to first-person perspective. Add to this the ability to jump very high (you are Flash and surprisingly you jump) and whilst in the outer reaches of the stratosphere, to look down at the rapidly diminishing world beneath you and you have the formula for extreme vertigo on a space hopper. Not overly difficult, but plenty of varied levels and addictive in the extreme.
Very Japanese, very reliable. 92%
SIMON THE SORCERER II
Cartoon adventure - PC - SP £28
- Adventuresoft
Simon was a little boy who got involved in a great big adventure, full of weird and wonderful characters, trolls, dwarves, wizards and all the usual fantasy fare in a faraway cartoon land that was quite superb. The animation was a sheer delight and Chris Barry's voice overs added the topping to a witty and immensely silly cake. That was Simon the Sorcerer I. You pick up the plot again in Simon's teenage years with better graphics, a re-designed interface and nauseating teenage prick behaviour. Part II doesn't quite have the charm of the original but is nevertheless an excellent example of gaming animation at it's best and is very playable. Get both games or suffer an indescribable fete.
Part I 92%, Part II 89%
DESERT STRIKE / JUNGLE STRIKE
Shoot-em-up - PC (+16bit consoles) -SP £22
- Gremlin
Politically incorrect in the extreme, Desert Strike could have been blamed for the gulf war if it hadn't been shamelessly based on it.. Remember Storming Norman, he's your boss as you single handedly wipe out the despot's military hardware in an orthagonal helicopter shoot-em-up. Jungle Strike gets a whole lot better as you chase the despot's son across jungles, cities, desert and islands, blowing everything to crap in an attempt to destroy the terrorists nuclear arsenal. One of my favourite Megadrive games and still a great play. An unwittingly ironic take on America's attitudes towards world policing and Johnny -terrorist paranoia. Save the world from Armageddon 90%
Look out for a whole bunch of brilliant new games over the next few months. The likes of Magic Carpet II, Command & Conquer, Actua Soccer, Air Power, Destruction Derby and so on (to be reviewed next issue), take gaming to a new dimension as realistic graphics, well written plots and great sound FX make their way boldly onto your desktops. Add to this the trend towards lower pricing and releases of older classics on budget labels (Virgin, Sierra, Mindscape, Ocean - with prices from £9.99) and it looks as though computer games publisher are starting to get things right.