articles
Soros at Sea
By Ulrich Gutmair

,

10 April 2000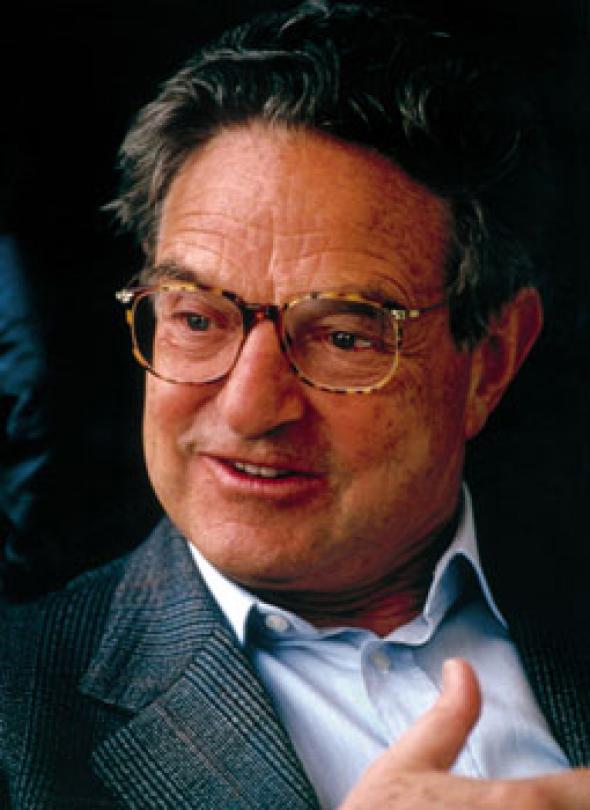 Ulrich Gutmair on how Open Society Sugar Daddy George Soros recently had a drastic change of heart over the OSI's funding and distribution policy
George Soros is an almost mythical figure. He is the speculator whose decisions can destabilise whole currencies, but also the humanist who reinvests his profits into Karl Popper's idea of an 'Open Society'. Philanthropists embody the bad conscience of the bourgeoisie and George Soros is the self-made pop icon of that eternally contradictory character. Today, "market fundamentalism is a more important threat than socialism," the New Born Social Democrat said recently.
After the breakdown of Socialism Soros installed a network of foundations across the former Eastern Bloc. The local, independent branches of the Soros Foundation and a number of Soros Centres for Contemporary Art should promote the Open Society in their respective communities. But with the wars in former Yugoslavia Soros' project looked like a failure.
During a recent talk about the Stability Pact for the Balkans given by Soros at Berlin's Akademie der Künste, he said not only that the "Open Society is facing a real and practical challenge in the Balkans today," but added that the validity of the concept itself might be at stake. What Soros didn't address was the problem his own foundation faced in Eastern and Central Europe, where branches have come to monopolise developing independent media structures and the support of artists.
Despite the fact that Soros' money is one of the reasons that modern art and independent media in Eastern Europe are not confined to sitting room hobbyism, this monopolistic position has been subject to criticism during the last years. As Calin Dan stated in 1996, this is the reason why the "Open Society Institute might turn into a dictatorship of good will by the insidious means of non-option [sic]."
Since then, the policies of the Soros Foundation have changed: "The Soros Centers for Contemporary Arts are now independent NGOs that are required to gain outside funding as a condition of continued further funding." One reason for this move, explains Nebojsa Radic of the Open Society Institute, is "that the foundations should have more then one big donor if they want to secure their independence". Meanwhile, the SCCAs have established a new association of their own, the International Contemporary Arts Network (ICAN). More details on the new network will be announced during Manifesta 3 in Ljubljana this year. Thus the Soros Foundation might have proved that the underlying idea of 'Open Society', namely to be open to learn from mistakes, is working at least within its own boundaries. Now the former SuperNGO gets diversified into a state of more-option.
Ulrich GutmairImage >> George Soros, photo © the Open Society Institute