articles
Hardbag House
By Imogen O'Rorke

,

13 January 2004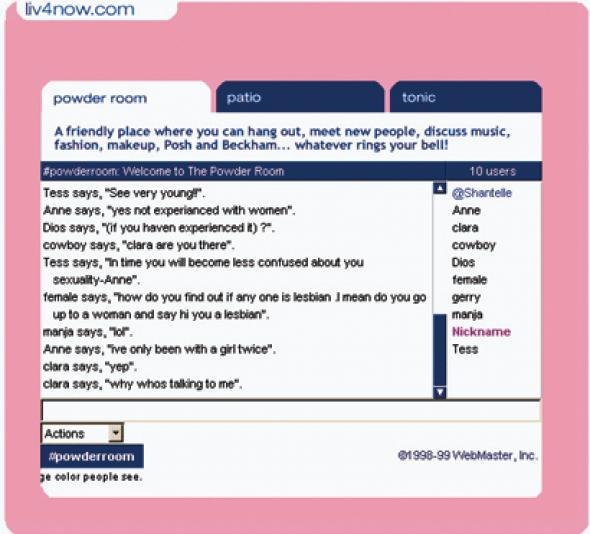 Imogen O'Rorke on the latest large-scale attempt at understanding what women want from the Web

Its message is simple, direct: open up your handbag, girlfriend, and get that credit card out! handbag.com is the first of the much-flaunted UK women's portals to have launched, a joint venture by Hollinger Digital (the Telegraph Group) and Boots, the chemist.
Based on American women's networks like Village and Women's Wire, it is intended to be some kind of "handbag of the future" with "compartments for all your health and beauty needs, your address book, personal mail, information on travel, family, advice" etcetera.
It even wants to "introduce you to people" and, best of all, "to your sense of humour." It is a veritable hypermarket of consumer interests (some 18 niche channels for 24-50 year-olds), interactive Teletext for the timestarved, over-stretched, under-loved female of the species. The discussion groups and chatrooms enable you to have an online debate about whether Ally McBeal should Shag Richard or Dump Greg – or vice versa – while the programme is on telly.
The most interesting thing about handbag and the women's portal phenomenon is the backing. The revenue-sources-that-be, from Associated Newspapers and IPC to Freeserve (who have now entered the market with Charlotte Street, Women's Network and iCircle respectively) have decided suddenly that there is filthy lucre to be made out of women on the Net.
Women are expected to account for 47% of online sales by 2000.
Six months ago, there was not a single British site exclusively for women. In six months time, there will be at least six to choose from, all with online ordering facilities and direct credit card booking. The result: a mini Klondike-style goldrush for Shirley's gold card.
handbag.com pronounced last week that it had logged 100,000 customers in its first fortnight and "will continue to be the leading Internet service for women." With "the largest advertising campaign ever for the launch of a UK website" behind it, it's the least you would expect.
The reality is that neither the content nor design are particularly new or exciting. "Know your doppio macchiato from your skinny latte," a tongue-in-cheek coffee exposè, is the best stab at irony, while there's more of the usual haircare tips and men are from Mars and women are from Venus mentality. When I visited, after 6pm, the discussion rooms were virtually empty – is that because women prefer the saucier unisex chatrooms? Is it possible that future shopping in Flash could overtake good old bargain hunting in the flesh? Mintel's research shows that the online retail industry is already worth close to £1.5bn. There is no doubt that the biggest thrill of handbag is the sensation of loading up the credit card quicker than was ever physically possible before. Just as long as it's someone else's.
Imogen O'Rorke <imoATrabbitpub.demon.co.uk>