articles
Bill Posters is Guilty (On the cultural logic of ambient)
By Neil Mulholland

,

28 November 2002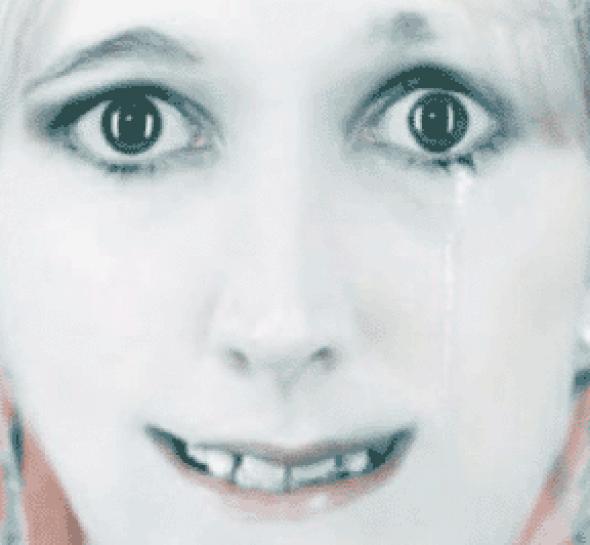 The concept of ambient has come a long way since Brian Eno's Music for Airports in 1978. With its successful seepage into the world of art and advertising, its ubiquity has resulted in it becoming a fully-grown cultural logic in its own right. As advertisements now appear everywhere, from bus tickets through to toilet viewrinals, Neil Mulholland takes us on a tour of the latest developments in ambient brandalism, ambicommerce and jambient forms of culture jamming
As a cultural practice, 'ambient' has long been associated with the music of Eric Satie, Claude Debussy, Karlheinz Stockhausen, John Cage and Holger Czukay. This line of association owes much to Brian Eno's Ambient 1: Music For Airports (1978), music that invites both active and passive consumption. Eno's ambient has been the raison d'être of numerous disciples, such as Air and Boards of Canada, producers of music aided and abetted by the crystalline uninterrupted play of Compact Disk. This canon of ambient music has been documented in numerous books, notably Mark Prendergast's The Ambient Century (2000) and David Toop's Ocean Of Sound (2001). Although these particular histories are significant, by clutching on to music, they miss out on wider definitions and articulations of ambient. By the end of the nineties, ambient wasn't simply a record shop genre, it didn't necessarily share the Zen ancestry of neo-dada, or the ethereal calm of Eno's wallpaper music, or the hard-headed structure of music concrete; in some cases it wasn't even audible. In the nineties the meanings of ambient were radically transformed and contested in numerous ways. Ambient became as viral and ubiquitous as ambience, no longer merely a cultural strategy, but a prevalent cultural logic.
In some spheres, ambient seemed to be (and predominantly remains) synonymous with the increasing popularity of ecology movements and 'alternative' non-Western thought in the rich post-industrial West. The ethnographic, transcultural world beat music of eighties acts such as Talking Heads and Dead Can Dance sanctioned numerous global trance records in the nineties. These ranged from the cult tranceuroxpress fashioned by Norway's Biosphere, to the popular Baka chants and African rhymes mixed by France's Deep Forest. Everyone from The Orb to the Art of Noise sampled and suckled on global beat. Global beat was a musical ideology that allowed 'nature' to be appropriated and reconstructed as a mirror of and for 'culture' with immeasurably varied levels of sophistication. Non-music, or ambient noise such as whale and forest sounds, was curiously juxtaposed with classical and world-musics, principally Gregorian, Celtic, African and Bulgarian song. In the hands of primitivist acts such as Enya, all samples became ambient in the sense that they could be commercially ascribed to fashionable neo-colonial and psycho-theological notions of the vernacular, the pastoral and the Edenic. As a vague audio representation of the global eco-politics, ambient music gained an authoritative hold amongst anyone who wanted to buy into New Age. Ambient was a polite, well-dressed native who might go unnoticed. It was therapeutic, domesticated and at peace with its surroundings, and hence a favourite of anyone who wanted to present themselves as 'political, but not in a barricades sense.' Ambient, in this sense, was a representation of politics, the simultaneous manifestation and exploitation of a burgeoning green economic sector. It was made for the nineties, a decade when people increasingly expressed their political beliefs through what they consumed while concurrently being uncomfortable with consumerism.
As a form of politics by osmosis, ambient offered a paradoxical solution to this dilemma, the solution being a denial of closure. At its best, this was manifested in the infinite run-on groove of Aphex Twin's We Are the Music Makers (1991) and the concrete pastoralism of his Richard D. James Album (1996). However, since it produced few memorable commercial singles, the legacy of ambient primitivism tended to be a futile search for the sublime, a road to nowhere that can never be exhausted by the market. The evocation of the authority of nature found in lacklustre nineties chill-out techno eternally reverberates in today's TV ads for nostalgic ambient CD compilations (and ubiquitous organic products). Nocturnal nineties westerners sought supplementary 'nature', but they wanted it in the right place at the right time, preferably electronically generated in the back room of a sweaty industrial club. Now they can bung it on the Bang & Olufsen and align chakras at home. This is befitting of the duplicitous and incongruous politics of the rave movement in the early nineties. Deeply narcissistic yet supposedly eco-friendly, demanding, like a sub fusc situationist, the right to party before the right to work, the passive nihilism of ambient techno is one source of our current ambient polity.
In the nineties, this particular brand of ambient practice coexisted with more comprehensive critiques of the environment that drew on rearticulations of spatial and temporal meaning found in postmodern critical social theory, anthropology and geography. These critiques drew attention to the ways in which environments are engendered, empowered and contested by subtle and palpable means. The intimacies of postmodern geographies explored by figures such as Marc Augé, Anthony Vidler, Doreen Massey and Edward Soja built on earlier ambient texts such as Gaston Bachelard's The Poetics of Space (1969), Robert Harbison's Eccentric Spaces (1977) and Jacques Attali's Noise: the Political Economy of Music (1977). Augé's Non-Places: An Introduction to the Anthropology of Supermodernity (1990), quickly became the Music for Airports of the nineties. The main stumbling block for nineties artists concerned with intangible social spaces, sonic flyposting and geo-political contexts seems to be that too much capital was made in the eighties of the ambient arena of social theory by the neo-avant-garde, artists who had culturally bowdlerised and exemplified postmodernisms to death. Artists such as Barbara Kruger and Krzysztof Wodiczko had carefully fostered ethical engagement with the built environment, considering the city as a stage and script. Nevertheless, such artists lacked an important element of the nineties ambient aesthetic; morphologically, they tended to bellow rather than emphasise the timbrel virtues of the voice. Their well-manicured, big-budget, spectacular, political art retained fewer supporters in the nineties, when situationist writings found new audiences. Nineties artists could not naïvely seek to recover situationist metaphysics, nor did they wish to be regarded as the inheritors of the 'genuine' political avant-garde, rather they sought provisional respite from critical postmodernism's epistemological hole (the liar's paradox) and its exasperating moral courteousness.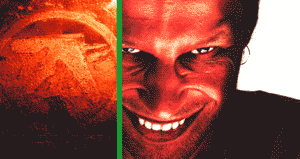 Nineties artists re-examined ambient critiques of spatial temporality, remodelling maps and re-exploring 'alternative' psychologies of space from a perspective that was politically detached yet aesthetically absorbed by late avant-garde tactics. The situationist industry of the later nineties belatedly academicised and commercialised the anticipation and zeal that accompanied the rediscovery of (well-worn) counter-cultural tactics practiced by hooligan politicos in the late sixties and early seventies. Nevertheless, for a short time, replicating these strategies again as style had its benefits, chiefly helping to mitigate (rather than repudiate) the stifling theoretical injunctions of critical postmodernism in favour of more playful and subtle approaches focussed towards non-specialist audiences. Artist Shepard Fairey, who began his viral Obey Giant propaganda in Rhode Island in 1989 as 'an experiment in phenomenology', now has volunteer operatives bombing around the globe, manufacturing dissent by generating desire for a product (the late wrestler Andre the Giant) that does not exist. In Glasgow during 1990, such ambient approaches were particularly attractive to artists such as Ross Sinclair, David Shrigley and Jonathan Monk who spent that year re-narrating the city as an architectural uncanny, detourning posters (Monk's Cancelled) and transforming derelict public toilets into bars (Shrigley's The Ship). Given that it was produced during an economic recession, this ambiart had to differ from that produced by artists such as Kruger and Wodiczko; it was very cheap, simple (much of it was spontaneous), and effective (it spread by word of mouth). Crucially, given its lack of closure, such work was, like the run-on grooves of ambient techno, ethically nonchalant. At that cultural moment, it did not matter if artists produced such stunts; nor did it matter if anyone ever saw them, they were whispering campaigns with nothing to promote and nothing to lose. Unlike later ambient practices by contemporaries – such as Adam Chodzko's God Look Alike Contest (1992-3) and Mark Wallinger A Real Work of Art (1994) – this group of artists received no official artworld acclaim for their quintessentially timbrel poeticisation of space.
In the nineties, postmodernist ideas of interrupting the equilibrium and continuity of temporal space by exploring ambient strategies were gradually disassociated from their traditional strongholds of academia, architecture and art. This gave certain sectors of ambient a renewed sense of energy and vigour and the political determination for action. Ambient politics were most tenaciously evident in the culture jamming of pop bands such as the Kopyright Liberation Front and Negativland, groups who did see themselves as inheritors of post-situationist avant-gardism. KLF's White Room (1991) exploited the demand for chill out primitivist ambience to fund their inimitable anti-art agenda – a vitalising blend of hacking, pranks, plagiarism, disinformation, forgeries, nonsense, poetic terrorism, psuedoscience and sabotage. Internationally, self-trained culture jammers were quick to embrace virtual spaces and new media as globalised level playing fields. Nevertheless, much jambient took place in the built environment as witty direct actions, and frequently exhibited ecological concerns. Vancouver Sodders, for example, rented out busy city car parking spaces for sunbathing on deckchairs.
In the nineties, billboard liberation projects, popular since the late seventies, were corporatised by organisations such as Adbusters, who attempted to bankroll dissent. Conceptually and economically, Adbusters's glossy anti-corporate corporate strategy was perfect for the nineties in the way that it presented opposition as both legitimate and aspirational. Many of its campaigns focused on global corporations that produce unhealthy products such as fast food, tobacco and alcohol (Absolute Nonsense) or had bad employment rights records. Subvertisements such as Buy Nothing Day and Turn off TV were sanctimonious enough to appeal to the paternalism of liberal and puritan Americans alike, providing a privately financed simulacral welfare state. Fighting fire with fire (a tactic exhausted by pop situationists such as Malcolm McLaren in the early eighties), Adbusters embodied the oxymoronic politics of ambient as much as Benneton's Colors magazine or Naomi Klein's No Logo: instrumentalist charity remixed.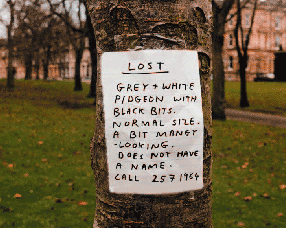 The avant-garde ambientertainment pioneered by groups such as the KLF, meanwhile, gained momentum among media terrorists such as Chris Morris who took jamming to mass audiences in the UK with self-reflexive TV news spoofs The Day Today (1994) and Brass Eye (1997). Morris satirised the consequentialism of nineties anti-corporate corporatism by fusing the concerns of ambient music and guerrilla politics to the point where both collapsed into style. The Animals episode of Brass Eye negated nineties negation, giving the animal rights movement (or rather its representations) the same treatment as third-rate celebrities and lacklustre politicians. Morris's return to radio to produce the Radio One programme Blue Jam (1998-99) marked a fitting epitaph to the decade. The programme impeccably travestied the ambient musical genre, mixing smooth jazz loops, ambient groove, trance, trip-hop, drum 'n' bass, rock, techno, pop, dub and funk – overlaying them with the avant-argots of a dark comic mind.
By the mid-nineties, ambient was big business in both political and leisure terms. As business clients became increasingly worried about cost effectiveness during the economic recession of the early nineties, the latter half of the decade saw ambient forms of jamming become increasingly common in European advertising, mirroring the impact of the recession on artists working in the built environment. In Britain, ambient advertising, a fledgling sector in 1995 worth £10 million, is expected to be worth £110million by the end of 2002. Ambient strategies have varied enormously, ranging from guerrilla marketing stunts, viral e-mails and fly posting to targeted text messaging. Environmental art has been heavily sourced by guerrilla stunt-driven outfits such as Cunning Stunts, who famously projected naked TV presenter Gail Porter on to Westminster to publicise men's magazine FHM. The Independent followed, creating its own news by projecting 'To Let' onto Parliament during the 1997 general election. Wodiczko's favoured form of intervention has long been used by cultural jammers such as comedian Mark Thomas (who projected 007 onto the MI6 building in London). Due to the popularity of this tactic amongst ambient advertisers, this has since been made an offence (but commercial pranksters simply add the fines to their fees). Glocal community action has been exploited and parodied by groups such as Diabolical Liberties, who last year were responsible for the viral 'Save Our Local Takeaways' campaign fronted by former World's Strongest Man, Geoff Capes. Numerous chippies and kebab houses as well as BBC Radio 4, Loaded, and the local press were scammed into promoting Snack Stop instant noodles, a new product from powdered baby milk connoisseurs Nestlé. Jamming-style ad pranksters seek radical chic to attract further publicity; no product is taboo, no space secure from reification. This March, Acclaim Entertainment promoted the launch of Shadowman 2, on PlayStation2, by inviting bereaved relatives to allow ad placements on relatives' gravestones.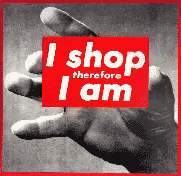 Towards the end of the nineties, commercials appeared practically everywhere, from gas silos and shaved heads to shroud wraps on scaffolding. Public spaces were highly sought after by ambient media groups who maintained the sites and sold site-specific solutions to their growing list of clients. In Britain, spaces were practically monopolised on petrol pumps (Alvern Forecourt Media), on sandwich bags and take-away containers (Bag Media), on over 10 billion ticket bus and train tickets (Ticketmedia and Madmedia's Radion scented bus tickets), toilets (CPA Washroom Advertising and Captive View's sensor equipped 'Viewrinals'), changing rooms (Fitting Exposure), free postcards (Boomerang Media), phone boxes (Phonesites), Vespas (SkootMedia), shopping trolleys (The Media Vehicle), milk bottles (Milk Media), the bottom of beer glasses (PintAds), dining tables (Tablemedia), park benches (Benchmark), the floors of car parks and train stations (Face-IT Media) and on plasma screens installed inside buses (Media Initiatives). Such ambient marketing sought to circumvent the brand-saturated world by targeting increasingly fragmented audiences directly. In the UK, In Your Space placed airline adverts on trucks travelling along congested motorways, and FCA wrote ads for holidays in Wales into the grime of white vans stuck in London commuter traffic. Captive and gender specific spaces such as toilets, changing rooms and bars particularly appealed to clients interested in targeting customers when they are most susceptible to suggestion, such as when they are already consuming or when they're drunk. Science fiction currently plays a key role, with many ambicommerce strategists pre-empting dystopian fictions such as Steven Spielberg's Minority Report. Blade Runneresque images can be projected into the air by a 3D imager developed by the Media Vehicle. Borrowing an idea from Ray Bradbury's Fahrenheit 451, Metrocom are currently preparing to run commercials inside dark London Underground tunnels, mounting light boxes onto the tunnel wall to produce flick-book style moving pictures.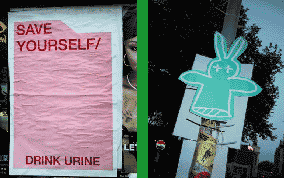 The resources available to such organisations outstrip those available to the growing numbers seeking to reclaim public space from private hands. The will to regain the public canvas from ambient interlopers is not supported by the Third Way; rather it is actively discouraged by PPP schemes. Politically, economically and organisationally, ambicommerce is seeking to gain the upper hand. To increase their list of blue-chip clients and to fend off growing complaints from the Advertising Standards Authority, four British companies within the sector have sought to regulate themselves, breaking from the Outdoor Advertising Association to form The Out of Home Media Association in May. A common code of practice for the ambient industry will not restrain rebel ambient companies who know that cheap, inventive guerrilla marketing will always be desirable. Ambient brandalism may be the new spam that jammers seek to police, but ambient creatives are well aware of the opposition's tactics, since what they practice is a logical outcome of edit culture and its critique. In addition to financial restraints, the ambient commercial proliferation opposed by jammers was spawned by an astute awareness of space created by young graduates' knowledge of postmodern geographies and semiotic critiques of advertising. Semiotic Solutions' disdain for market research in favour of semiotic analysis seems to confirm that ambient is a cultural Möbius strip. Ambient is lean-burning and sustainable; it will expand exponentially with its own critique.
Neil Mulholland <n.mulholland AT eca.ac.uk> is Lecturer in Contemporary Art at the Centre for Visual & Cultural Studies, Edinburgh College of Art