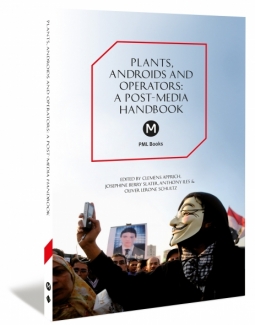 Plants, Androids and Operators - A Post-Media Handbook
Print 978-1-906496-96-8
eBook 978-1-906496-97-5
Published 2014 by Mute Books
Download the PDF for free
Buy online at Amazon UK £14 and other outlets.
This book documents the first life-cycle of the Post-Media Lab (2011-2014). Taking up Fèlix Guattari's challenge, the Lab aimed to combine social and media practices into collective assemblages of enunciation in order to confront social monoformity.
Pages