your posts
Petition to Stop Union Busting at Tate
By Equalitate

,

30 December 2016
EQUALITATE in TATE an appeal to Nicholas Serota to take responsibility
Sign the petition here: https://www.change.org/p/kerstin-mogull-tate-org-uk-stop-union-busting-at-tate
 
End union busting at Tate - give privatised workers a voice
 
Dear Nicholas,
 
We the undersigned believe that:
 
Privatised zero hours staff working for Securitas at the Tate have had their union recognition agreement with PCS torn up following a TUPE transfer in June. The vast majority of staff are members of the PCS trade union and secured a trade union recognition agreement in 2014.
 
The staff working for Securitas at the Tate are demanding trade union recognition with PCS to:
·      Negotiate on behalf of PCS members terms and conditions - PCS secured the living wage in 2015 as part of the EqualiTate campaign.
 
Allow privatised workers to choose the union they want – the rest of the workforce is in the Tate United PCS branch and not have our workplace representation forced on us by a hostile company.
 
·      Ensure staff are treated fairly with dignity and respect - zero hours workers are excluded from training and development opportunities and defend them from discrimination.
·      Challenge ongoing payroll problems – Staff have been underpaid or not paid at all and some are still owed after five months as a result of poor administration.
 
We believe that Securitas should honour the 2014 recognition agreement and engage with PCS. We believe the Tate, as the organisation who awarded this company the contract, must immediately intervene and instruct Securitas to recognise PCS.
 
The inception of the Private Security company Securitas into the Tate has been failure. They are widely unpopular with staff and management and have already had a grievance taken out against them. PCS took out an inter-staff survey of them and the results speak for themselves.
What the staff say:
"The most unprofessional company I have ever
worked for."
"Securitas took up to one month to respond, and I
felt didn't take the issue or its employee seriously,
or treat the employee respectfully."
"They clearly are incompetent and are hostile. They
shown their lack of concern over their employees by
not paying them properly (I note that everyone I
have spoken to about pay has been under payed
and no one person over payed) and by refusing to
accept our recognition agreement. They are a terrible
company. They are also bringing the tone and
reputation of the Tate down. They nurture an
aggressive corporate culture and foster sexism and
homophobia which manifests itself in manifold ways
and makes them largely unpleasant and stressful to
work with. They ought not be in a major cultural
institution such as Tate in the 21st Century, if
anywhere."
"It is equally upsetting to see Securitas not accepting to
recognise the staff union recognition which should
have tupe over as the rest of their contracts,
especially considering that zero hour staff has been
in a positive and amicable dialogue with the Tate
since the recognition took place. The company's
attitude is having a negative impact on the staff's
morale."
PLEASE SIGN THIS PETITION AND SHARE IT!!!!
This petition will be delivered to:
Related Content
mute books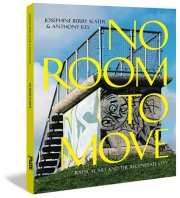 By mute
9 September 2010
mute books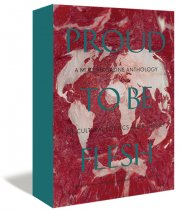 By mute
4 November 2009
books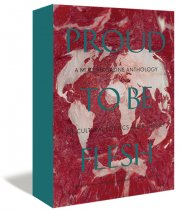 By ed. Josephine Berry Slater, Pauline Van Mourik Broekman, Michael Corris
11 April 2009